Buongiornissimo a tutti‼
Ed eccoci qui, l'ultimo giorno del 2016. Un anno orrendo, per me, per via della scomparsa di mio padre. Ma
the show must go on
ed è tempo di tirare le somme "librose" (:
Quest'anno abbiamo 21 BEST OF THE YEAR – awesome! Senza dubbio, Bury Me by Tara Sivec spicca come MIGLIOR THRILLER, mentre Flawed by Kate Avelynn si aggiudica il premio come MIGLIOR FORBIDDEN ROMANCE. La The Artist Trilogy by Karina Halle è senz'altro il MIGLIOR ROMANTIC SUSPENSE, mentre come MIGLIOR DARK ROMANCE brilla l'indimenticabile Slammer by Tabatha Vargo. Il MIGLIOR FANTASY è stato Everneath: Il tuo amore è il mio inferno di Brodi Ashton, mentre il MIGLIOR PARANORMAL ROMANCE è stato, all'ultimo secondo, il sorprendente Obsidian di Jennifer L. Armentrout. La medaglia per il MIGLIOR ROMANCE va a Withering Hope by Layla Hagen e infine, ma non meno importante, il premio per il MIGLIOR ROMANZO DI NARRATIVA è per Voglio vivere prima di morire di Jenny Downham.
Molto bene! Ora non mi resta che lasciarvi proseguire con la lettura del post :D
Cliccate sulle cover dei romanzi per essere direttamente reindirizzati su Amazon.
TOP ASSOLUTO DEL 2016, MUST READ E N. 6 NELLA MIA TOP TEN
ILSA J. BICK
La loro attrazione è sottile, sapientemente celata e tenuta sotto controllo. Ti avviluppa come un boa e, prima che tu te ne accorga, ti ritrovi costretto in un vortice di emozioni che ti accarezzano, infide e sinuose. Emozioni che sai ti uccideranno molto lentamente.
LEGGI LA RECENSIONE DA 6 STELLINE
«Questo è quello che solo tu riesci a farmi» disse, a denti stretti, attirandomi più vicino. «Tu sei la sola, Jenna, la sola».
«Tutto ciò che vedo sei tu».
---
Jenna is sweet sixteen, the age when a girl is supposed to find her prince.

Instead she finds Mr Anderson – intelligent, handsome, married Mr Anderson, who just happens to be her chemistry teacher. With a dark past and a difficult family, Jenna is just happy to have someone to protect her, to worry about her, to love her.

But should she be suspicious of Mr Anderson's reputation for helping 'damaged' students? Why is the most popular girl in school suddenly jealous of her? And where is Mr Anderson's wife?

This is a love story that breaks all the rules, but that won't stop it breaking your heart.

---
ALTRI ROMANZI CHE HANNO OTTENUTO 6 o 5.5 e 5 STELLINE QUEST'ANNO
★
nuovi Must Read
❤
nuovi Top Favorites
ALTRE LETTURE AFFRONTATE NEL CORSO DELL'ANNO
❤
nuovi Top Favorites ✖ Abbandonato
ROMANZI RIMASTI SUL MIO SCAFFALE O NEL MIO KINDLE
ROMANZI CHE ASPETTO NEL 2017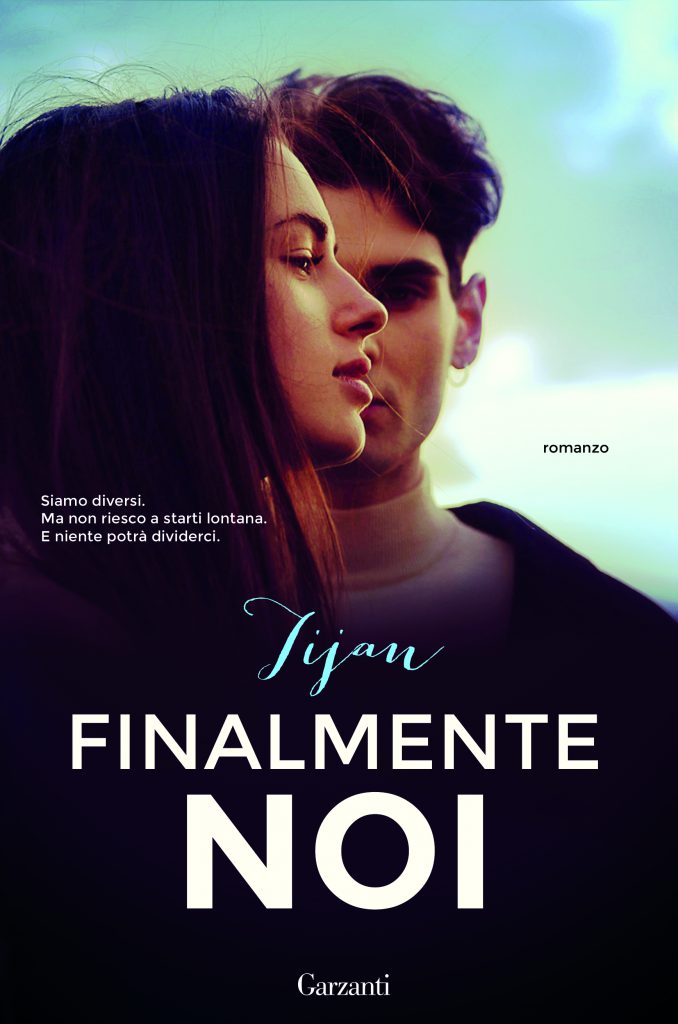 Marzo 2017
DeAgostini
Marzo 2017
Sperling
Prossimamente
Sperling
Prossimamente
Fabbri Editori
Prossimamente
Fabbri Editori
Prossimamente
Tre60
PROSSIMO ORDINE SU AMAZON
AUGURO UN FELICE ANNO NUOVO A TUTTI ❤